Introduction: Welcome to Ivory Florist, your go-to destination for enchanting floral arrangements in Irvine and surrounding cities! As the festive season unfolds, we invite you to immerse yourself in the magic of Christmas with our exquisite collection of holiday blooms. From the heart of Irvine to the picturesque landscapes of Mission Viejo and the vibrant neighborhoods of Lake Forest, our Christmas arrangements are designed to infuse warmth, love, and festive cheer into every corner of your home.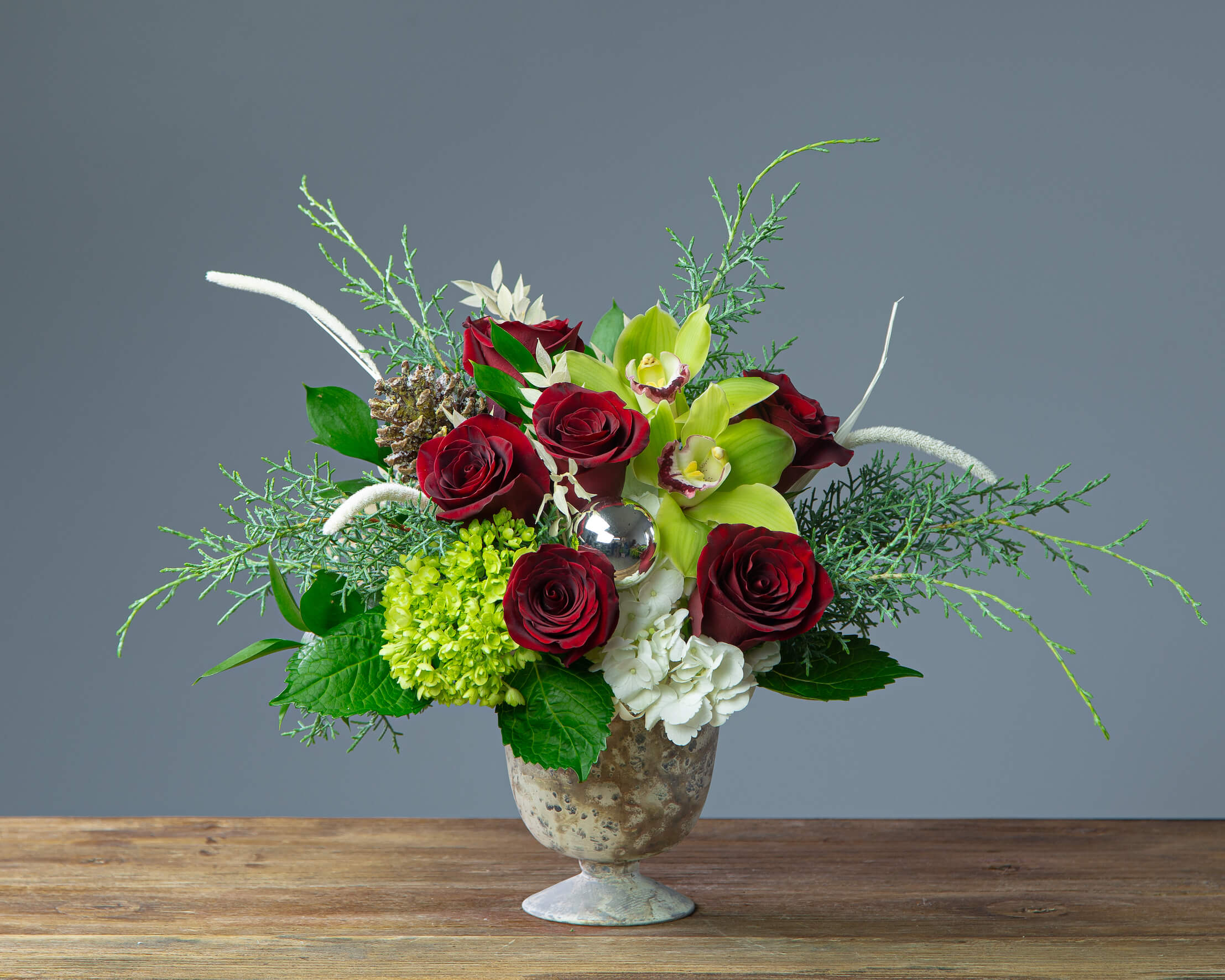 Captivating Christmas Blooms: At Ivory Florist, we understand that Christmas is a time to create memories and share joy with loved ones. Our expert florists have curated a breathtaking array of Christmas arrangements, blending traditional festive elements with a touch of contemporary elegance. Whether you're in Irvine, Mission Viejo, or beyond, our captivating blooms are the perfect way to adorn your home and spread holiday spirit.
Local Charm, Global Appeal: Embrace the unique charm of your local community with our Christmas arrangements. Each design is inspired by the vibrant spirit of Irvine, the cozy atmosphere of Mission Viejo, and the scenic beauty of Lake Forest. We take pride in infusing local elements into our creations, making them not just bouquets but expressions of your community's festive identity.
Express Your Style: This Christmas, go beyond the ordinary and express your unique style with our customizable arrangements. Whether you prefer classic red and green hues, modern whites and silvers, or a burst of eclectic colors, Ivory Florist has the perfect bouquet to complement your holiday decor. Personalize your order to make it distinctly yours!
Same-Day Delivery in Irvine, Mission Viejo, and More: We understand the hustle and bustle of the holiday season. That's why Ivory Florist offers same-day delivery to Irvine, Mission Viejo, Lake Forest, and nearby areas. Let us take the stress out of your Christmas preparations by ensuring your stunning floral arrangements arrive promptly and in perfect condition.
Spread Love with Thoughtful Gifts: Beyond bouquets, Ivory Florist offers an array of thoughtful gifts to accompany your Christmas blooms. From gourmet gift baskets to festive accessories, we have everything you need to create memorable and personalized gifts for friends, family, and colleagues.
Support Local: By choosing Ivory Florist, you're not just getting beautiful flowers; you're supporting a local business that takes pride in being part of the Irvine, Mission Viejo, and Lake Forest communities. Join us in celebrating the season of giving by choosing local for your Christmas floral needs.
Conclusion: This Christmas, let Ivory Florist be your partner in creating unforgettable moments. Whether you're in Irvine, Mission Viejo, Lake Forest, or the surrounding areas, our festive floral arrangements are designed to make your holiday celebrations truly magical. Place your order today and let the spirit of Christmas bloom in every corner of your home!